Advertisement
Advertising space available
(Please contact for details)
Advanced Liquid Nutrition
Are you tired of taking capsules or tablets for your daily nutritional supplement? Advanced Liquid Nutrition is the answer. The ingredients in Advanced Liquid Nutrition are from natural sources, such as the plant derived colloidal minerals. The nutrients are easily recognized by the body and can be absorbed at a very high absorption rate of 98%! If you truly care about your health, then Advanced Liquid Nutrition is for you. 77 plant derived minerals, 13 vitamins, 18 amino acids, 12 herbs and 7 other nutrients are incorporated in this great tasting product to ensure you a prolonged health. Take action, and order yours now.

(The following is more information of Advanced Liquid Nutrition from Veriuni store.)

Size: 32 oz.
Serving Size: 1 oz.
Servings Per Container: 32


Suggested Usage
Adults take one to two fluid ounces with or after meals daily. Children take one teaspoon daily for each 20 pounds of body weight, not to exceed one fluid ounce.

 
Nutrients/Ingredients
Per Serving
D.V.
Calories
10
 
Sodium
<5 mg
 
Total Carbohydrate (Sugars)
3 g
1%*
Vitamin A (as vitamin A Palmitate)
5,000 IU
100%
Vitamin C (as Ascorbic Acid)
60 mg
100%
Vitamin D (as Cholecalciferol)
400 IU
100%
Vitamin E (as Alpha Tocopherol Acetate)
30 IU
100%
Thiamin (as Thiamin Mononitrate)
1.5 mg
100%
Riboflavin
1.7 mg
100%
Niacin (as Niacinamide)
20 mg
100%
Vitamin B6 (as Pyridoxine Hydrochloride)
2 mg
100%
Folic Acid
400 mcg
100%
Vitamin B12 (as Cyanocobalamin)
6 mcg
100%
Biotin
300 mcg
100%
Pantothenic Acid (as Calcium Pantothenate)
10 mg
100%
Inositol
10 mg
*
Citrus Bioflavanoids
5 mg
*
CoQ10
3 mg
*
Aloe Vera (Inner Fillet;200:1conc.)
1 mg
*
Amino Acid Complex


(Lysine, Alanine, Arginine, Aspartic Acid, Cystine, Glutamic Acid, Glycine, Histidine, Isoleucine, Leucine, Methionine, Phenylalanine, Proline, Serine, Threonine, Taurine, Tyrosine, Valine)

10 mg
+
Herbal Complex


(Green Tea extract, Ginkgo Biloba leaf, Red Raspberry Extract, Grape Seed extract, Pau d' Arco Bark extract, Suma (Pfaffia Paniculata (Mart.) Kunze) root, Grape Skin extract, White Willow Bark extract, Nopal Cactus Fiber, Myrrh, Cat's Claw powder extract, Chuchuhuasi, Bilberry, Hawthorne Berry)

10 mg
+

Nothing

* Percent Daily Values are based on a 2,000 calorie diet
+ Daily Value not established

Other Ingredients: Purified Water, TRC Plant Derived Minerals Blend, Crystalline Fructose, Natural Flavors, Natural Colors, Citric Acid, Sodium Benzoate (retards spoilage), Potassium Sorbate (retards spoilage), Natural Polysaccharide Fiber, Citrus Pectin, Bromelain, Royal Jelly.
Featured Product
Not Feeling Well?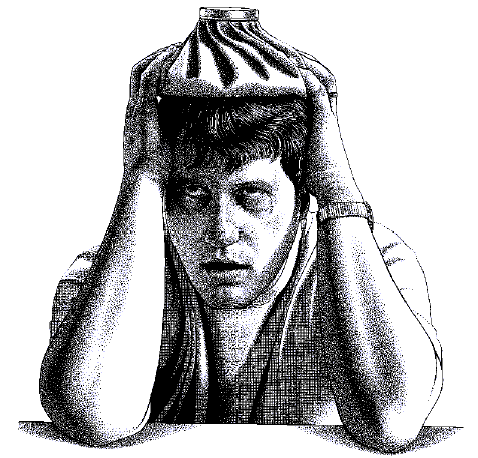 Vitamins And Minerals Are Essential Elements Of A Healthy Body. Are You Getting Enough? ... more
Advertisement
Advertising space available
(Please contact for details)